Our NEW Limo!!
We're in the process of catching up on our blog and pictures. We're going to include a quick update with a few pictures and also a slideshow with a bunch of pics that we never had a chance to post! (See at the bottom of blog)The birthday video was not working, so it has now been fixed. This one is the full length video vs. the shorter version on YouTube.
Every time we blink it seems like months have passed us by.. The babies first birthday came and went in a flash and here we are a month and a half later just getting around to posting some more. Everyone is doing good! They all passed around a few different bugs for almost a month. We're glad to be past that! We finally broke down and bought a quad stroller so that Melissa would be able to take them for a walk by herself. Their little mouths are filling with teeth quick. Right now I think we are in between teething... for a day or so! They have been eating baby food now and it has been a challenge to get the girls to drink their bottles lately. The boys never have a problem.. except when the girls crawl over and take the bottles out of their mouth - just about every feeding. The boys had a little shock factor when it came to trying meat... but Hailey is immune, she eats anything! Brooklyn is in the middle.. but a real pain to bottle feed : )
Here's a few pictures of first bites of meat.. gotta love the expressions!!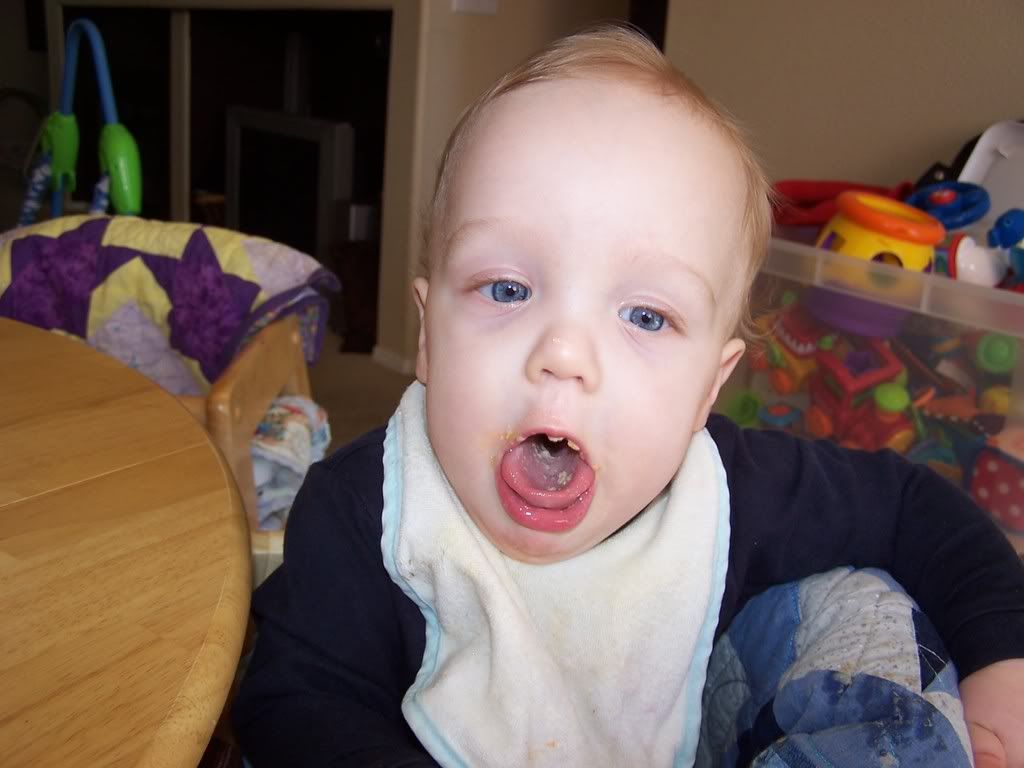 Dylan was NOT happy!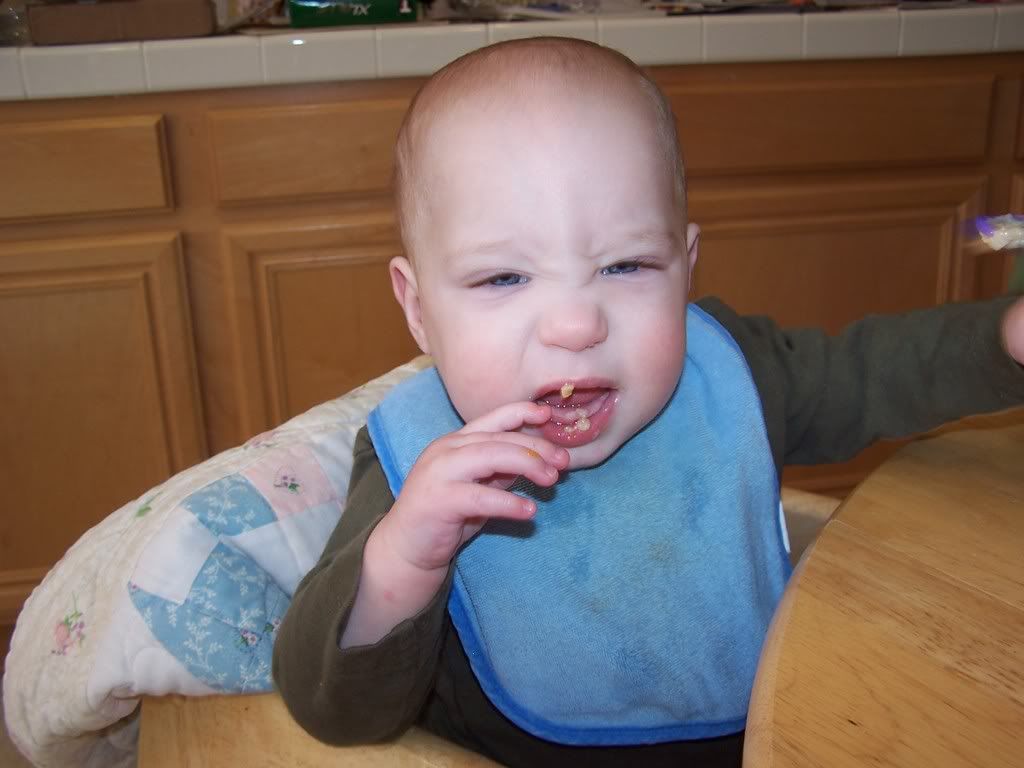 We hope to keep up on the Blog and pictures, so feel free to keep checking back. We're in the process of finding a new camera since we wore this one out. It is finally on it's last leg. I think it has produced more blurry pictures than good ones lately.
Brian, Melissa, Brittney and the CREW - Connor, Brooklyn, Hailey, and Dylan