Yeah, yeah, I know. This is a couple weeks late, but better late then never. My Mothers Day consisted of a wonderful morning and great walk with my four little ones. Brian then took over so Brittney (our 16 year-old) and I could go spend the day with my sisters and Mom. Meanwhile, after their afternoon nap, Brian took the quads over to his Mom's for a barbeque.
Cousin Devon, Grandma Nancy, Brooklyn and
Dylan having fun in the sun.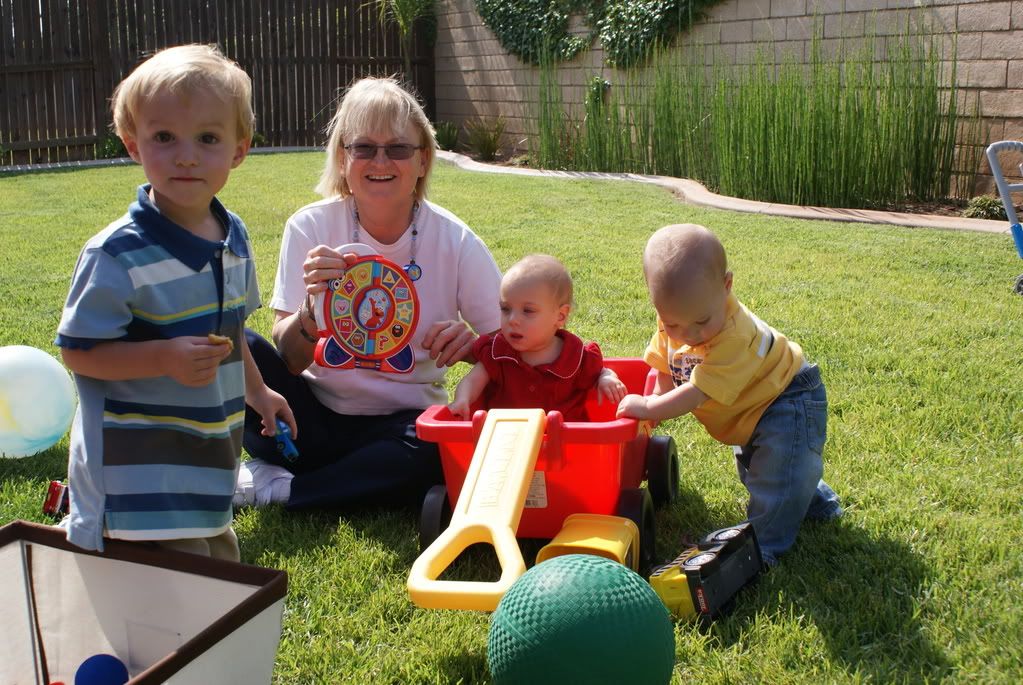 "I don't want to go" - Hailey
"Hey guys, look what I found" - Connor
Connor exploring nature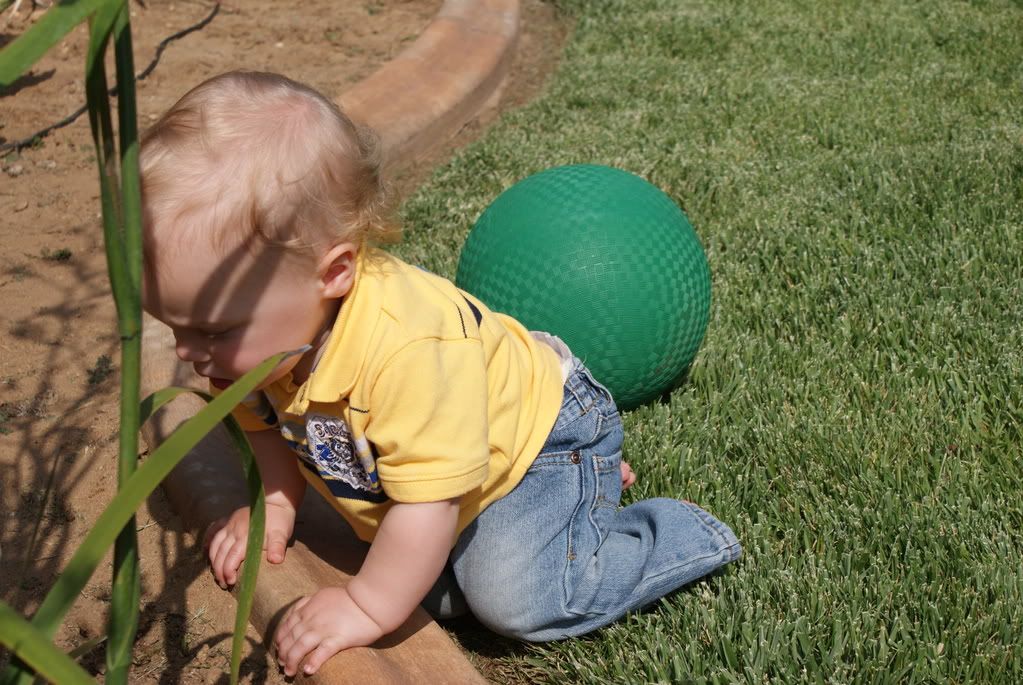 "OK, OK, I give up" - Dylan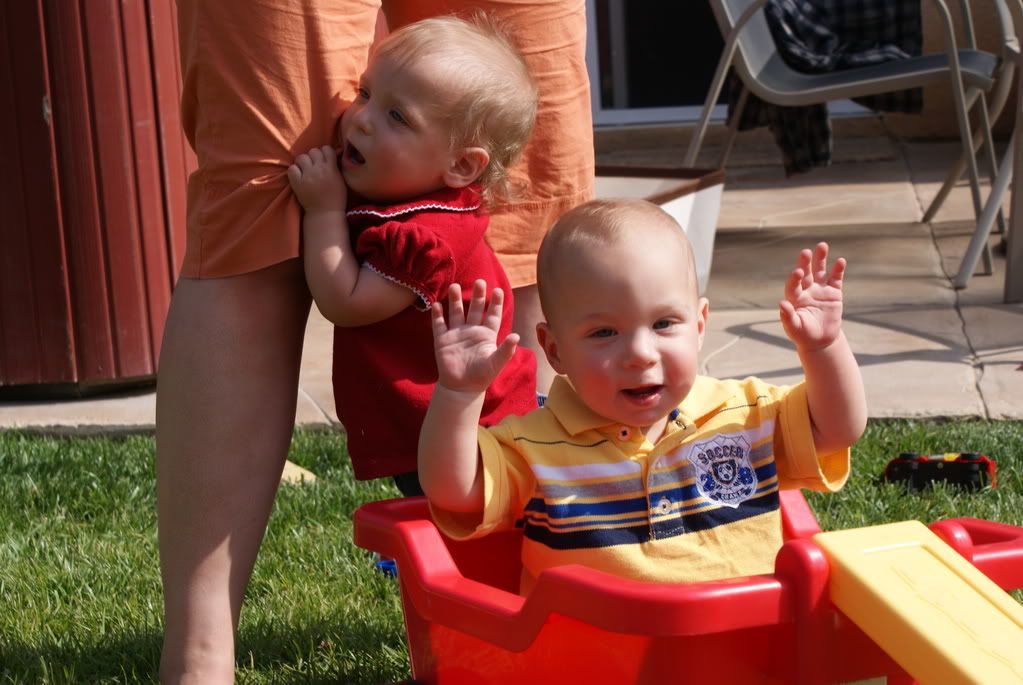 I'm lost in a sea of green - Brooklyn
Hey! Can I eat this? - Brooklyn
Playtime
If anyone reading this is interested in the beginning of our adventure with four little ones, you can read more on our website
http://www.californiaquadruplets.com/
.