A few weeks ago,we spent a wonderful Sunday afternoon after church remembering Gods instructions to the Israelites to have a day of rest. The pastor's sermon centered on this topic and it was a great reminder especially with Brian working so much and me with the kids, that we need to just stop and rest. In this case our "rest" was to take the little ones to a park. We had a great time, enjoyed getting out and just being together.
Enjoying the swings with Daddy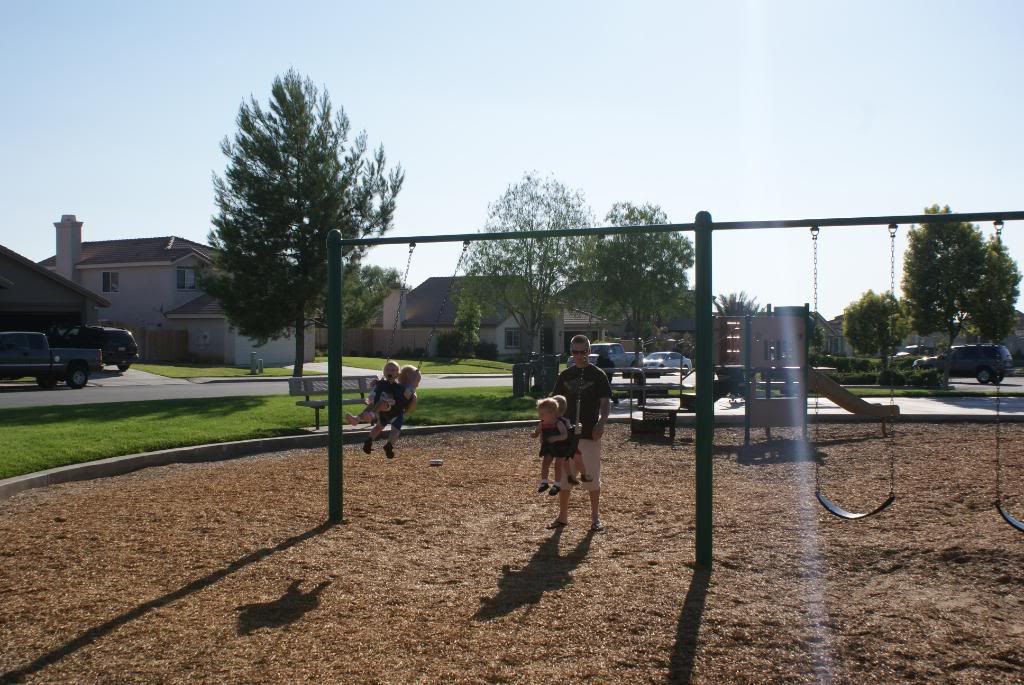 Hailey loves to swing. The faster, the better.
Brooklyn - Are these girls identical twins, or what?

Brooklyn getting her balance after an

exhilarating

swing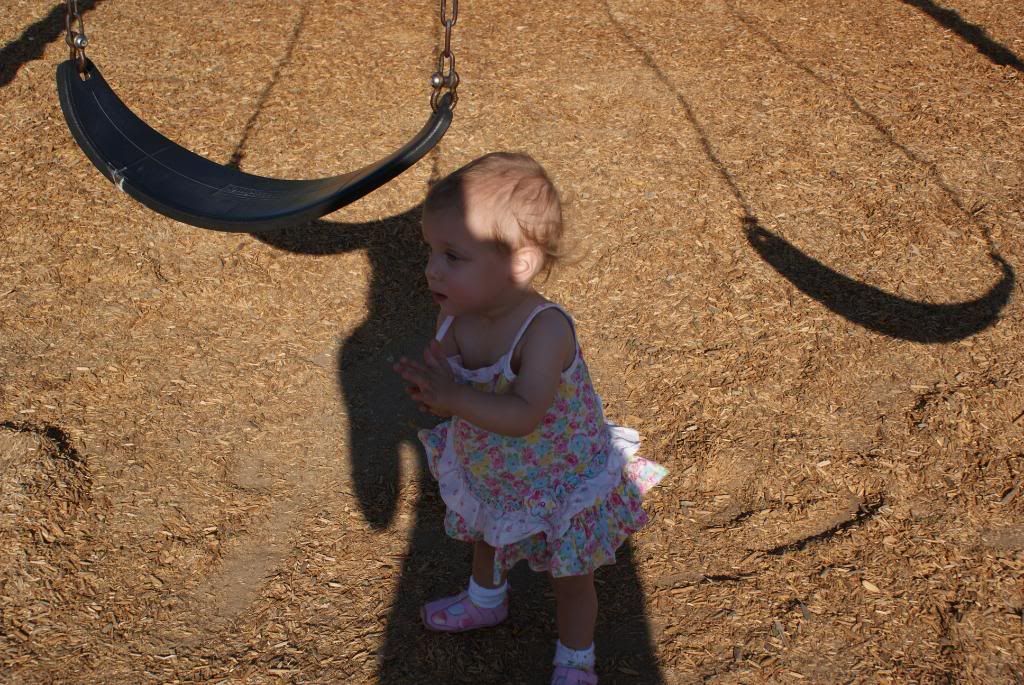 Connor always seems to be searching for something
"Higher, higher, higher, higher" - Connor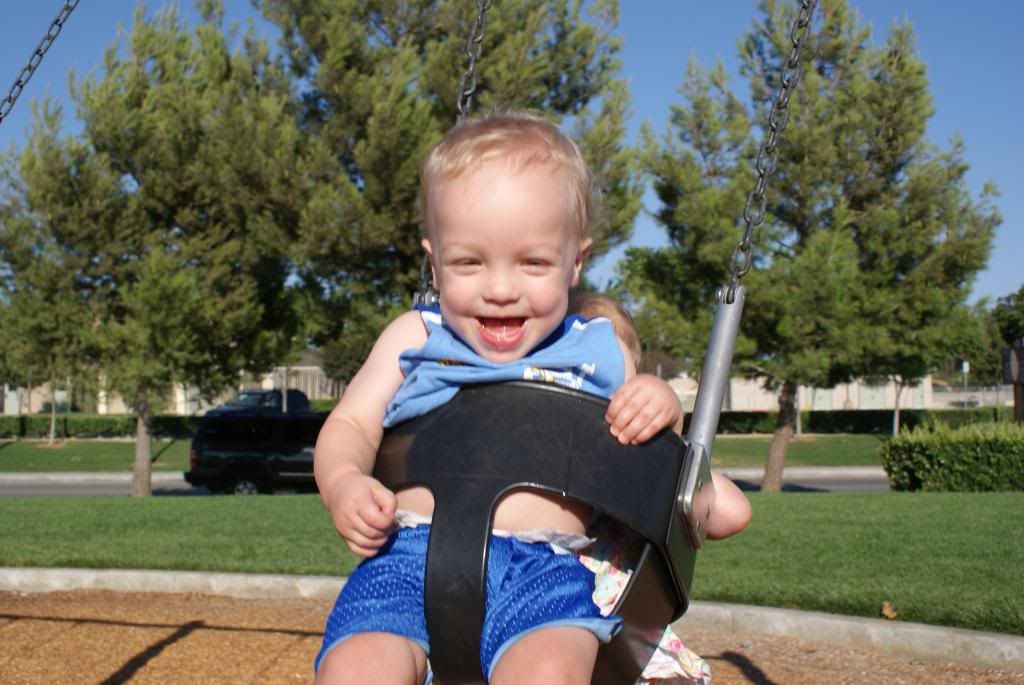 Hailey lost her swinging partner. Dylan doesn't go for the fast stuff for to long.
Haiely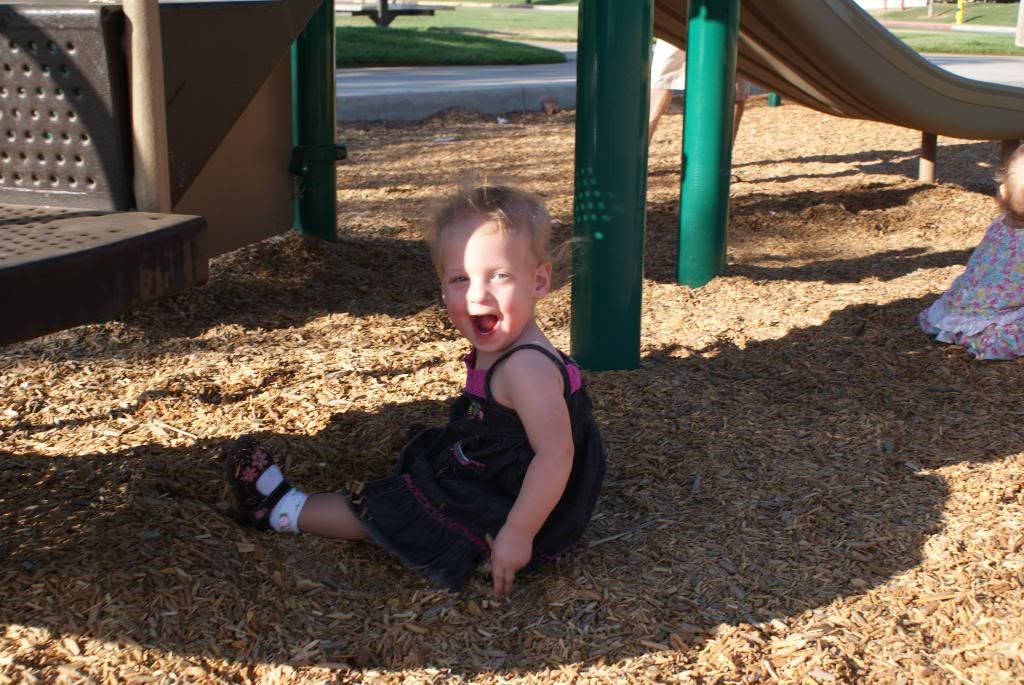 Brooklyn and Dylan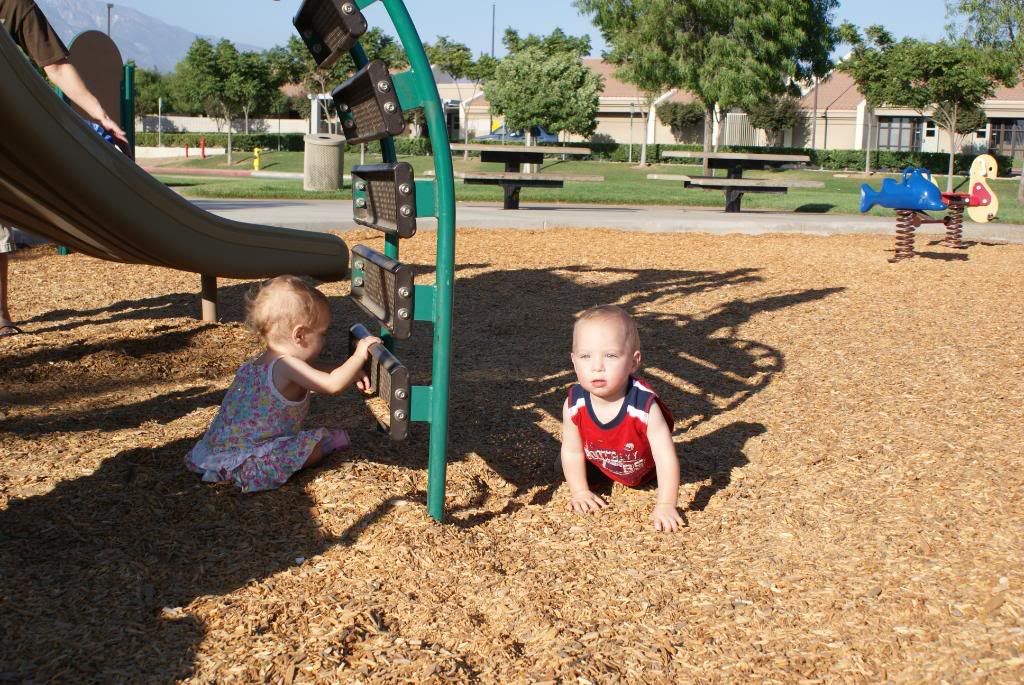 Hailey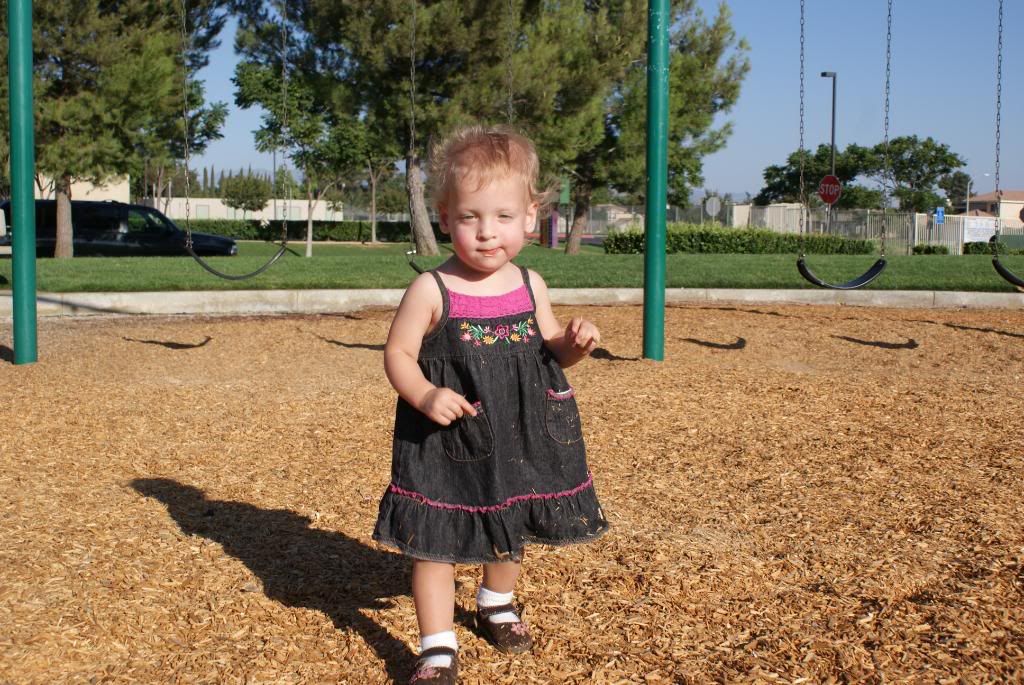 "Just checking, I can climb this, right?" - Dylan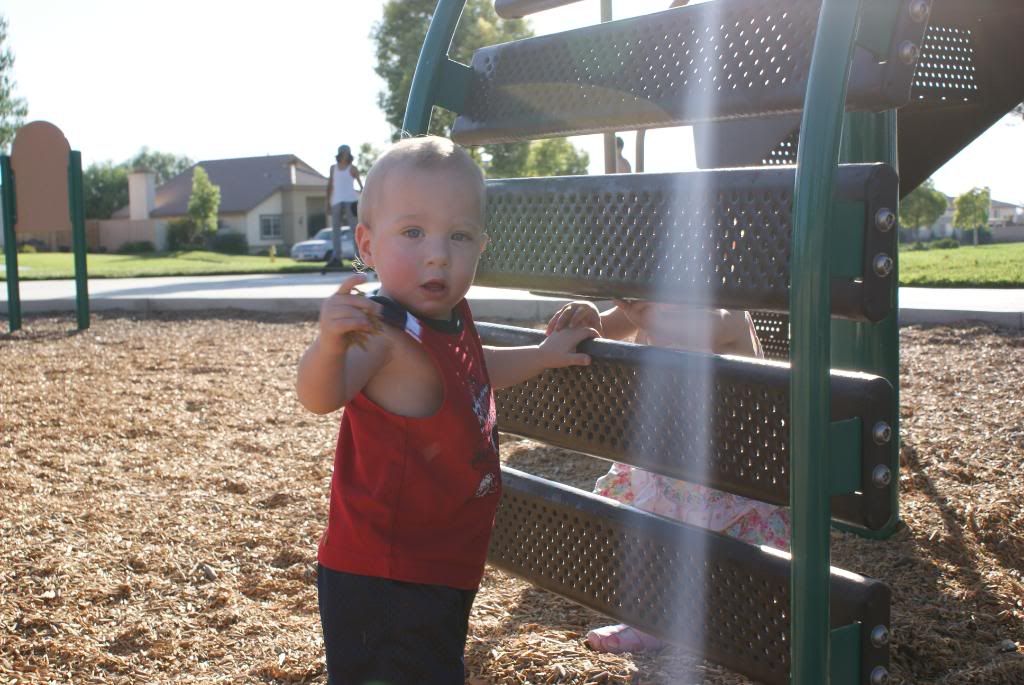 "This stuff is fun" - Hailey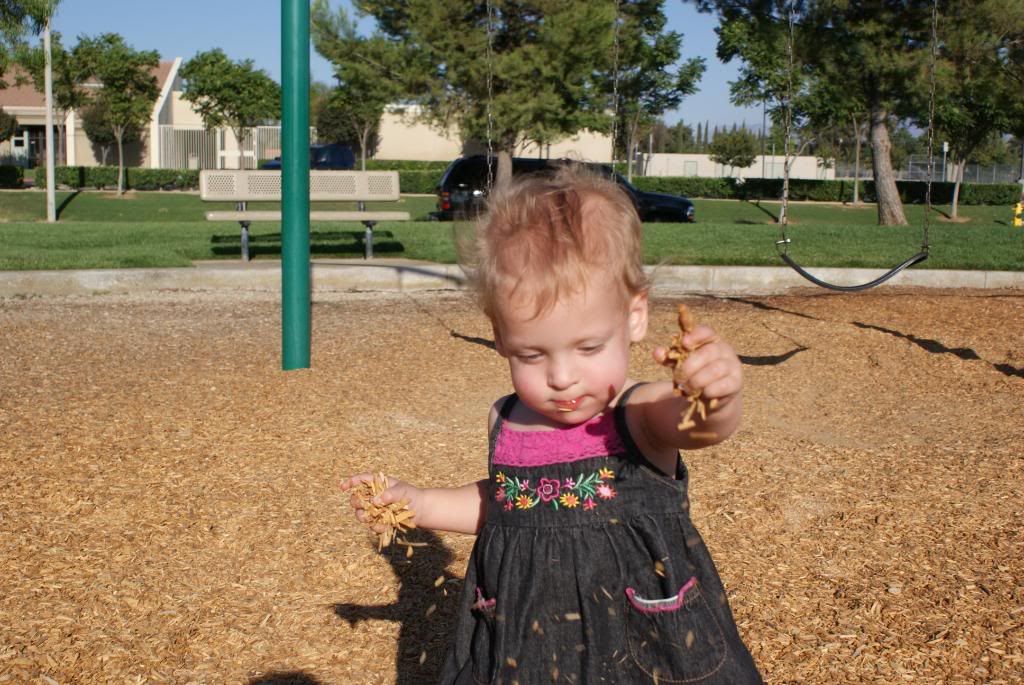 Dylan loved the slide so much, he had to give it a little kiss.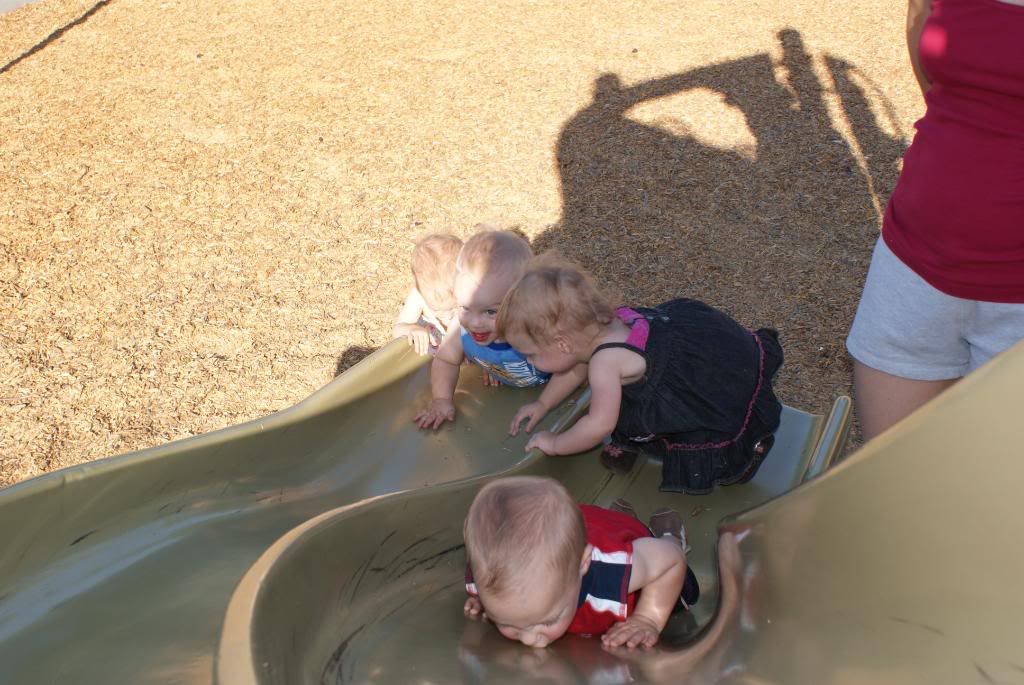 "I think I can, I think I can." - Connor
And the race is on.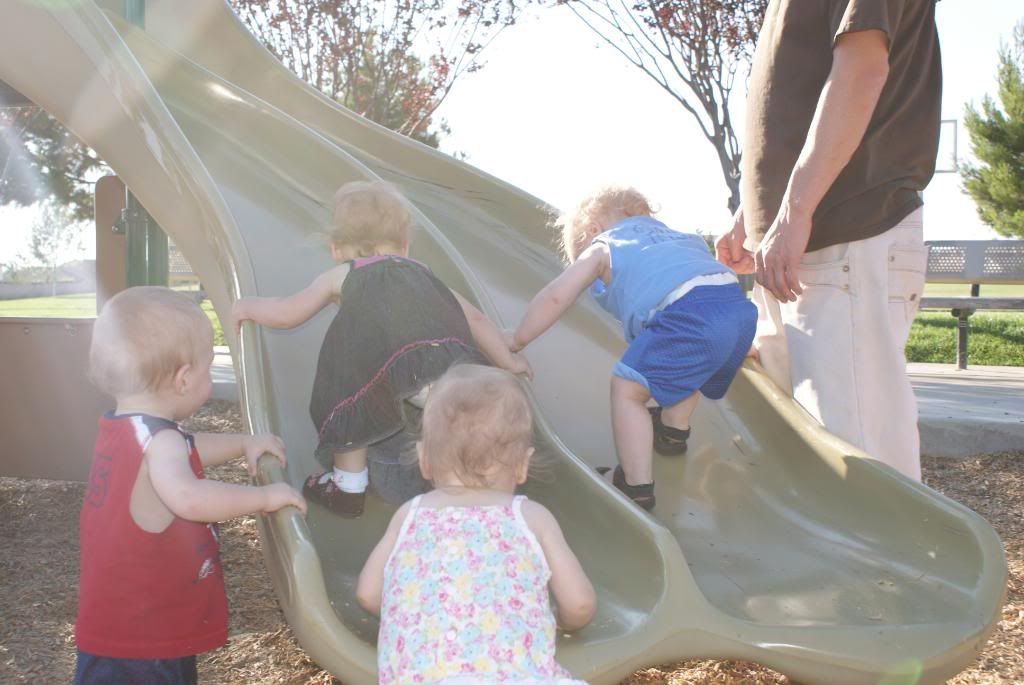 When we made our way from the swings to the slide, Hailey promptly hauled herself up, grabbed on to the sides and pulled her way all the way to the top. Of course, everyone else had to follow suit. I don't have children, I have little monkeys.

And Connor takes the lead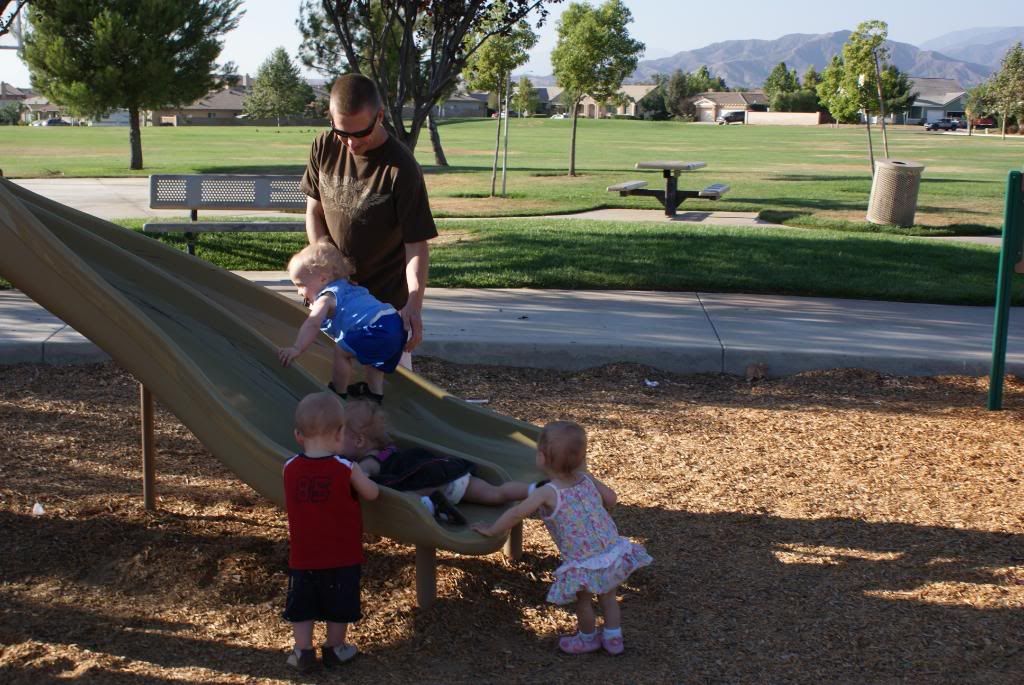 Hailey and Connor