A few weekends ago we spent a wonderful afternoon and evening at Lake Perris. Auntie Beth's friend Nick was coming out from Los Angeles to spend the weekend, so we thought it would be a good time to get the boat and jet ski out and have some fun. The whole Jarrett family was able to make it, except for big sister Brittney who already had plans to attend her boyfriend Jakes' sisters' wedding. We thought it would be wise to let the little ones get in one nap before heading out. So while they had their morning nap, we packed everything up. By the time we were ready to leave we had also given them lunch, put on swim suits, lathered on the suncreen, loaded up in the Burb and they were ready for nap #2. So they slept while we drove and then had a blast the rest of the afternoon.




Uncle Steve, Auntie Beth and Hailey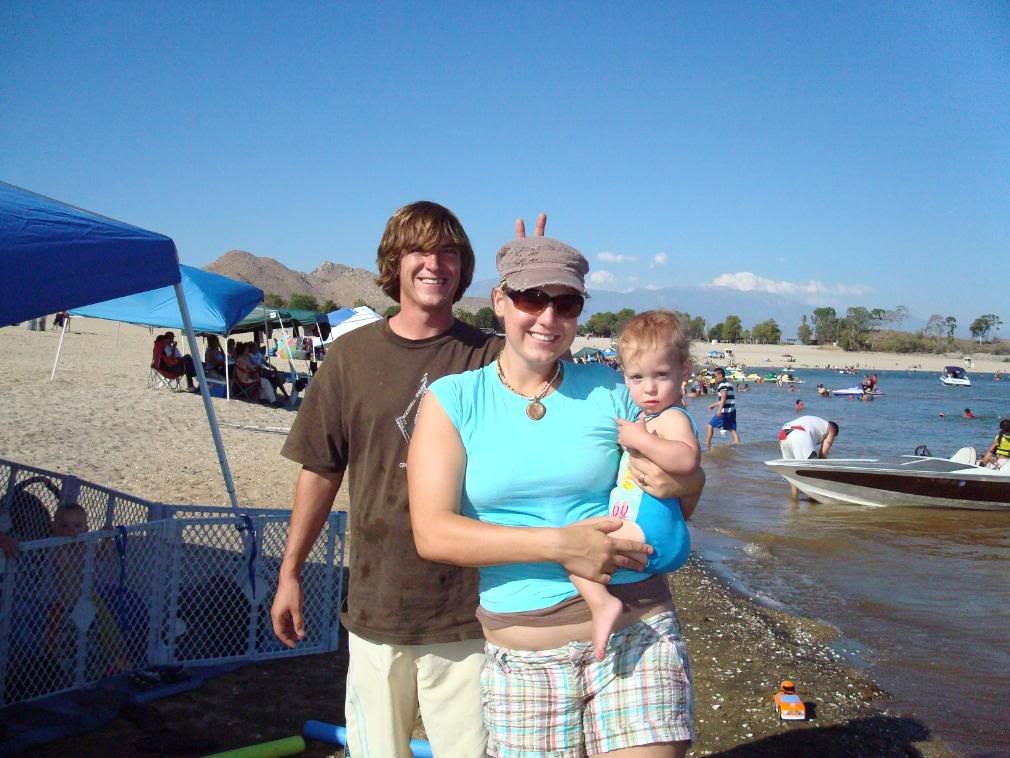 But I dont want to get off the boat - Hailey with Nick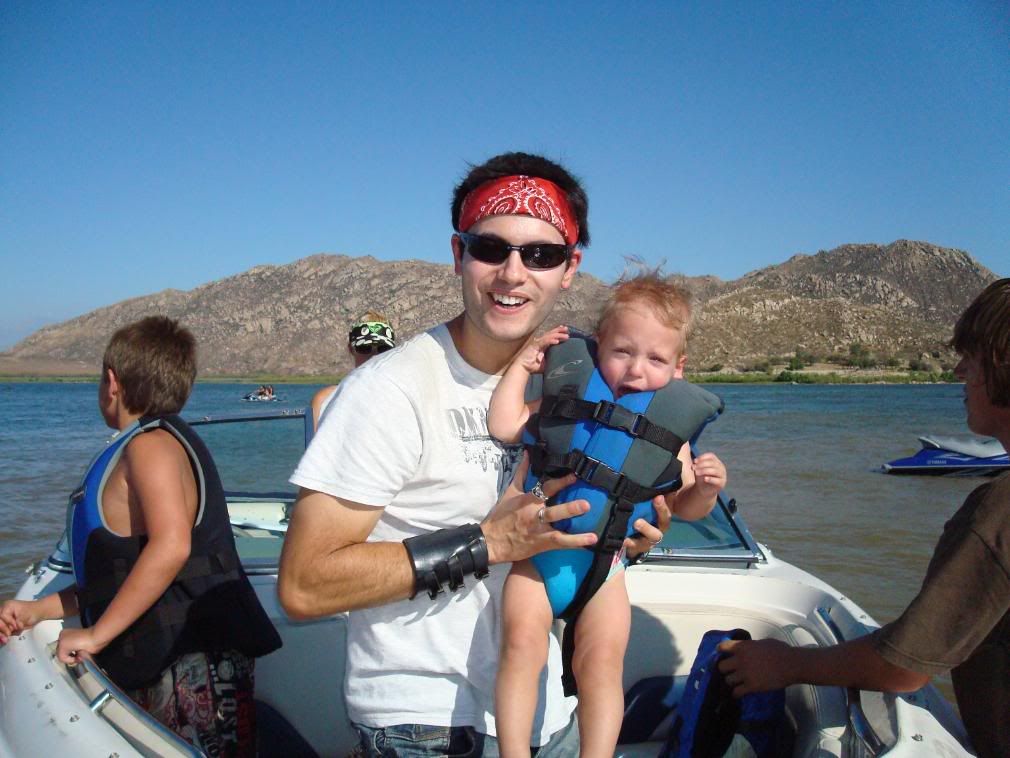 Let me out. I want to water ski!! Hailey with Auntie Beth
Auntie Beth and Hailey
(Hailey was the only one who got to go out on the boat that day)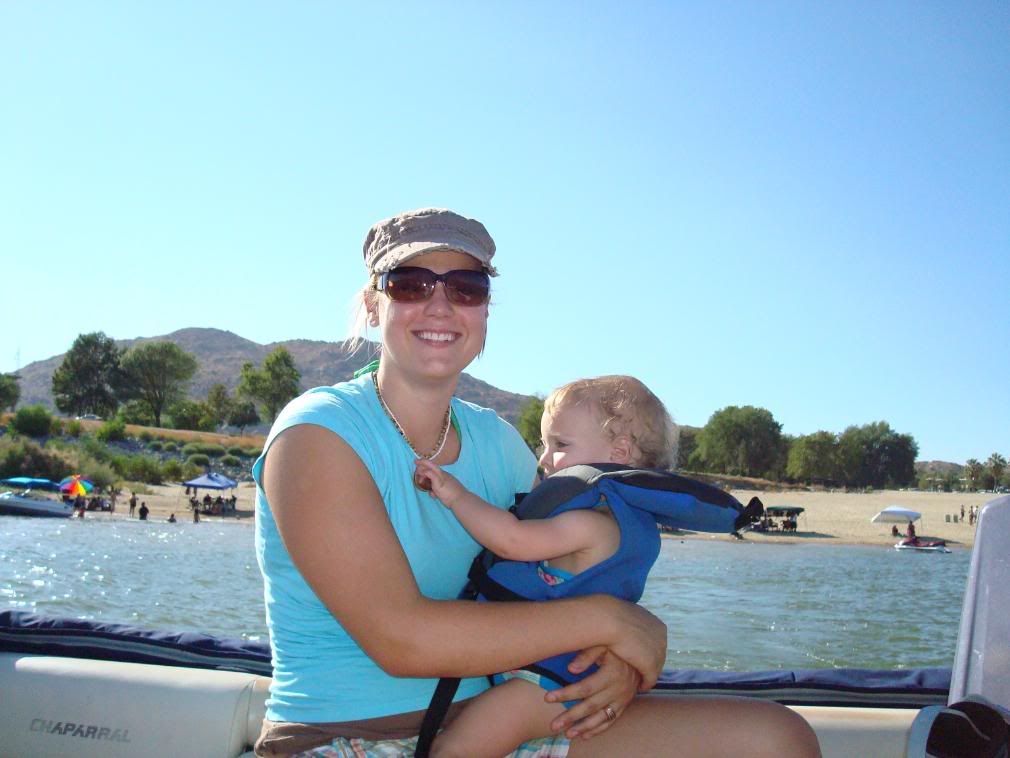 Uncle Steve and his son Devin
Next year it will be the quads out there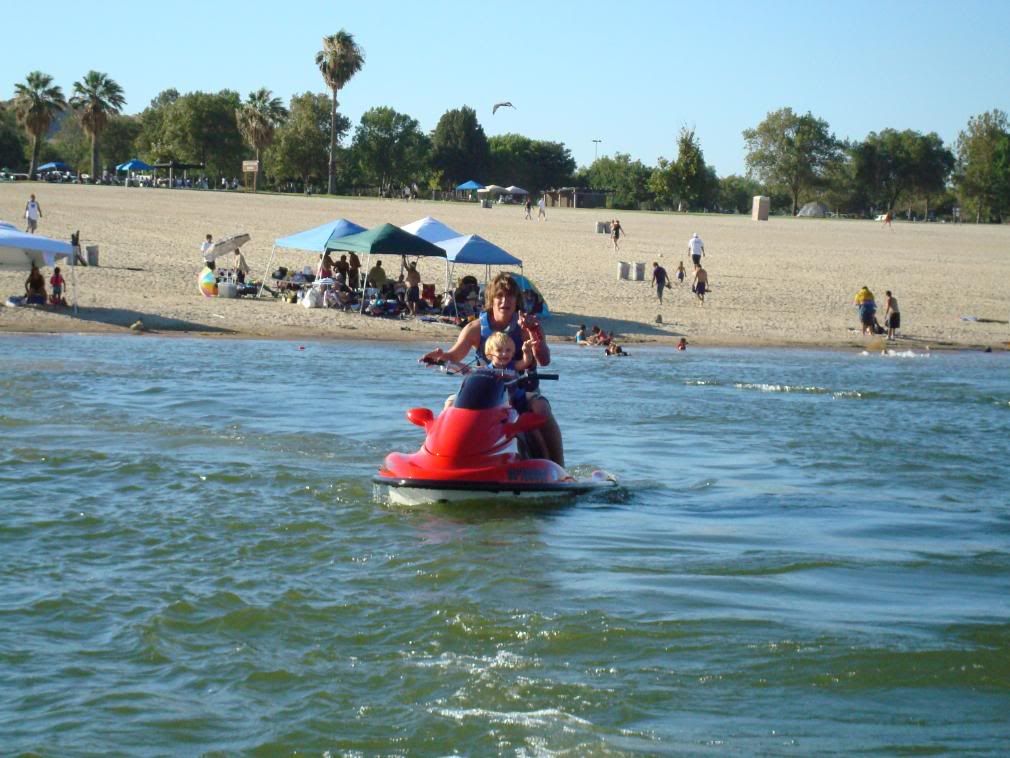 Opps. I did the same pic twice.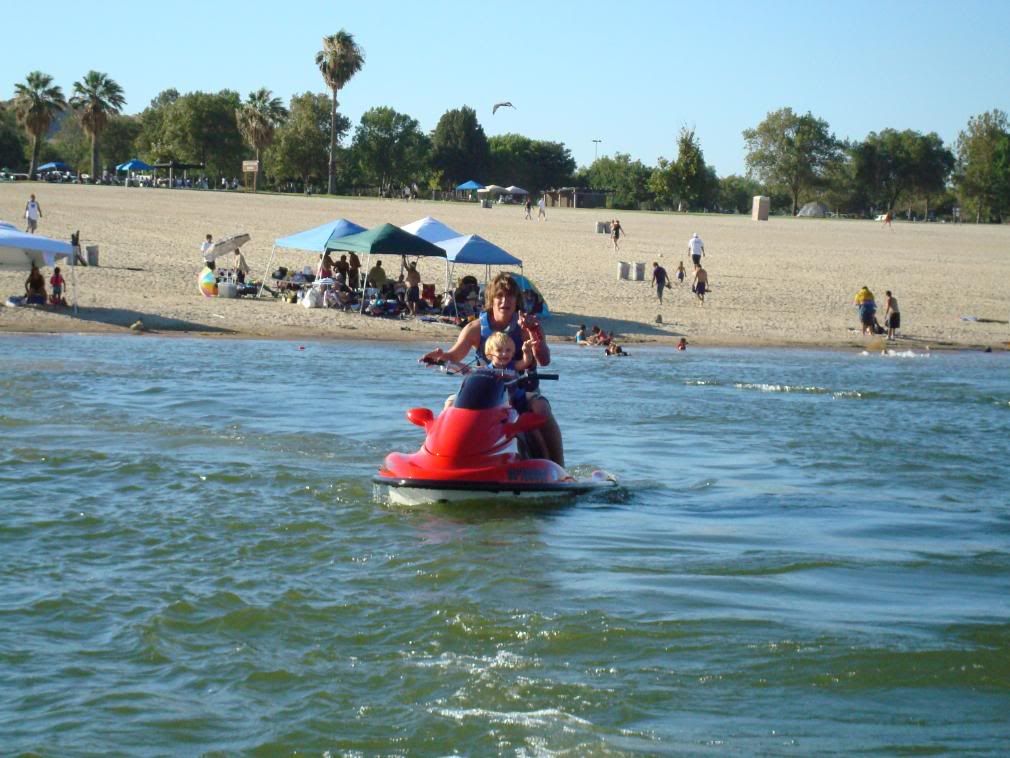 We love dirt!

Mmmm! Yummy! - Connor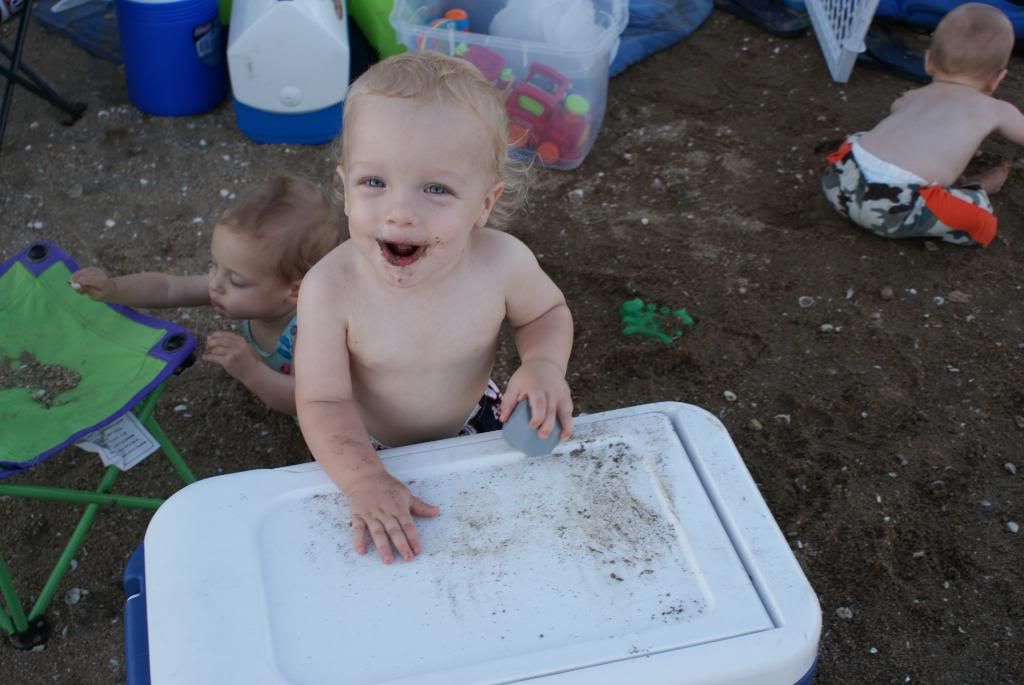 Hailey's on a treasure hunt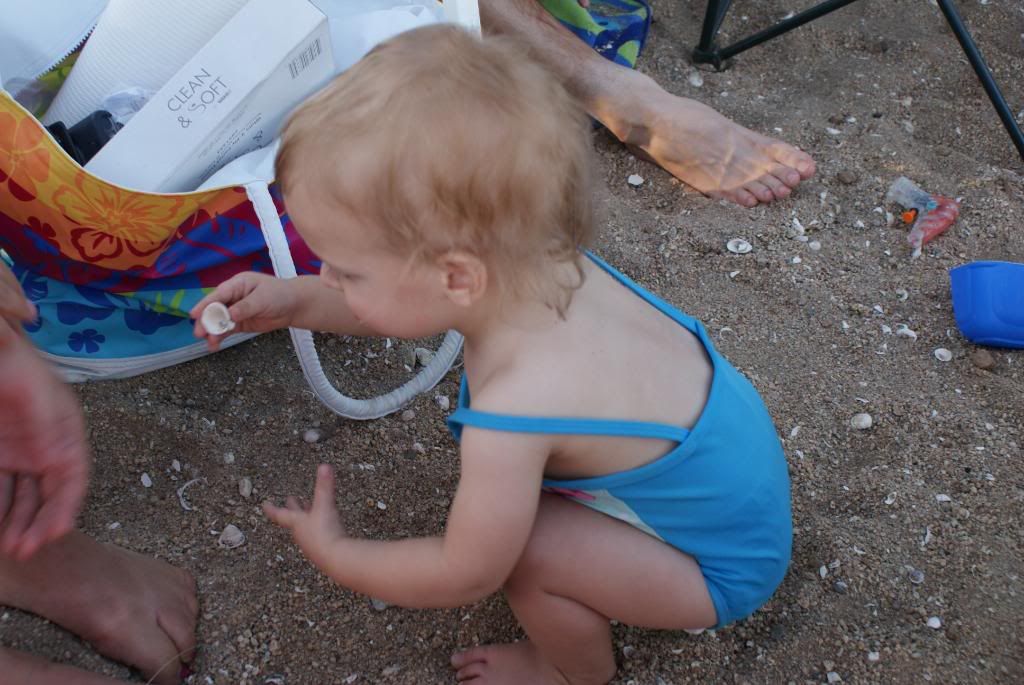 Dylan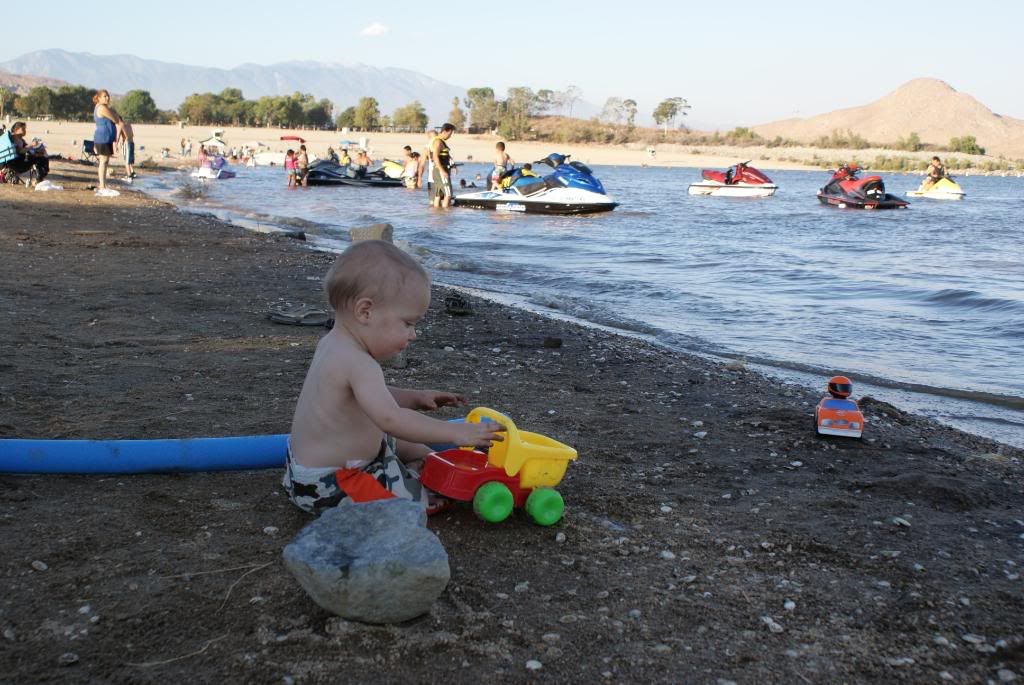 Brooklyn, Connor and Dylan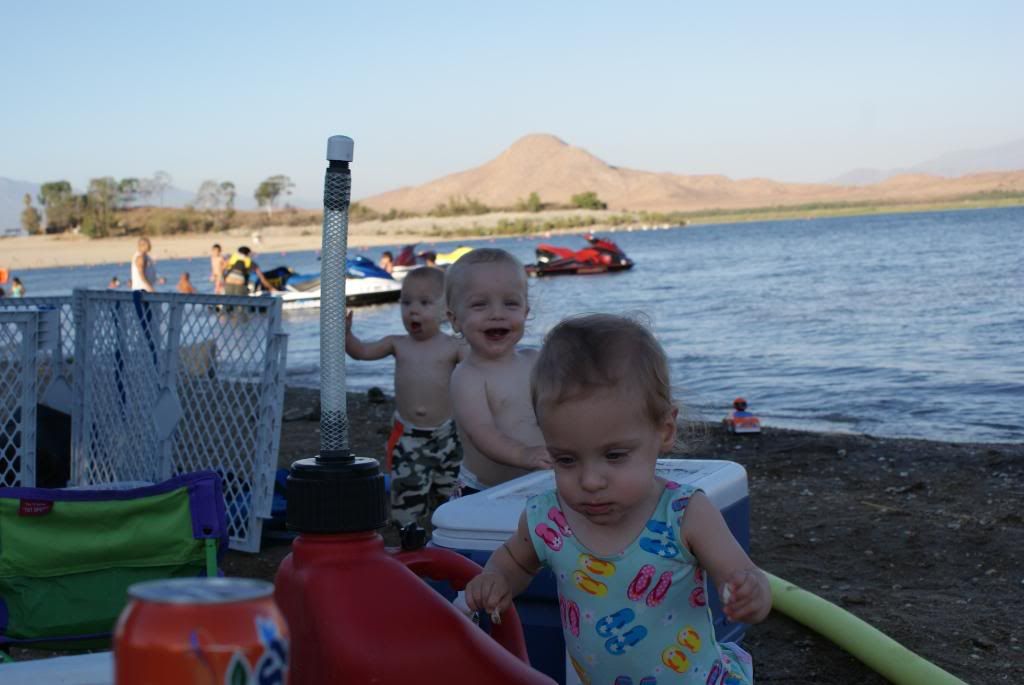 I get to keep playing in the dirt? Yay!!
-
Brooklyn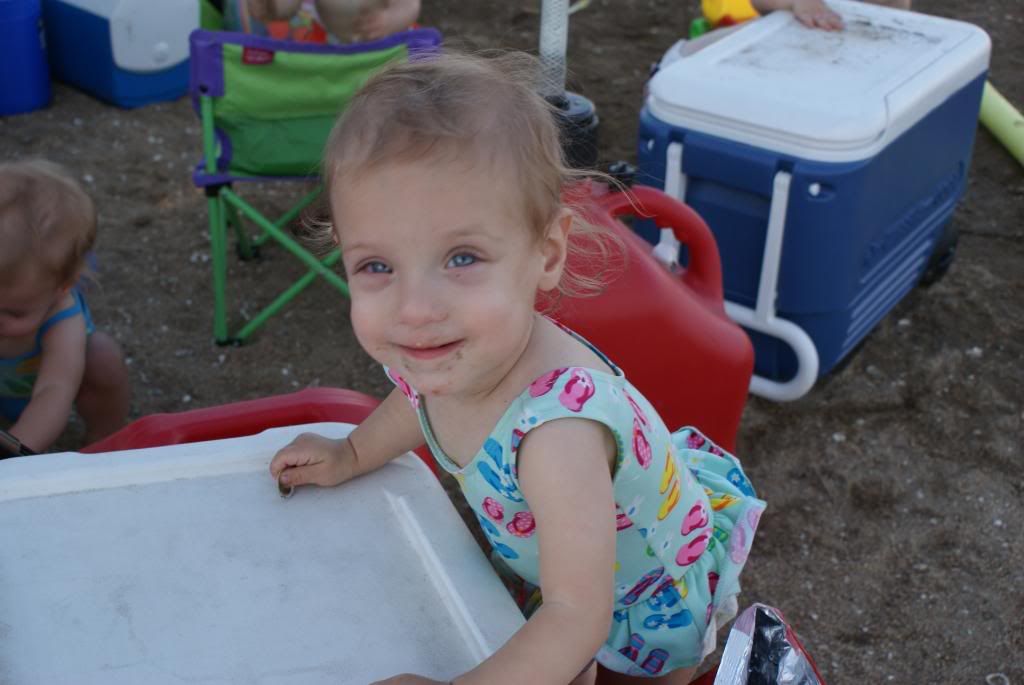 My handsome hubby, Brian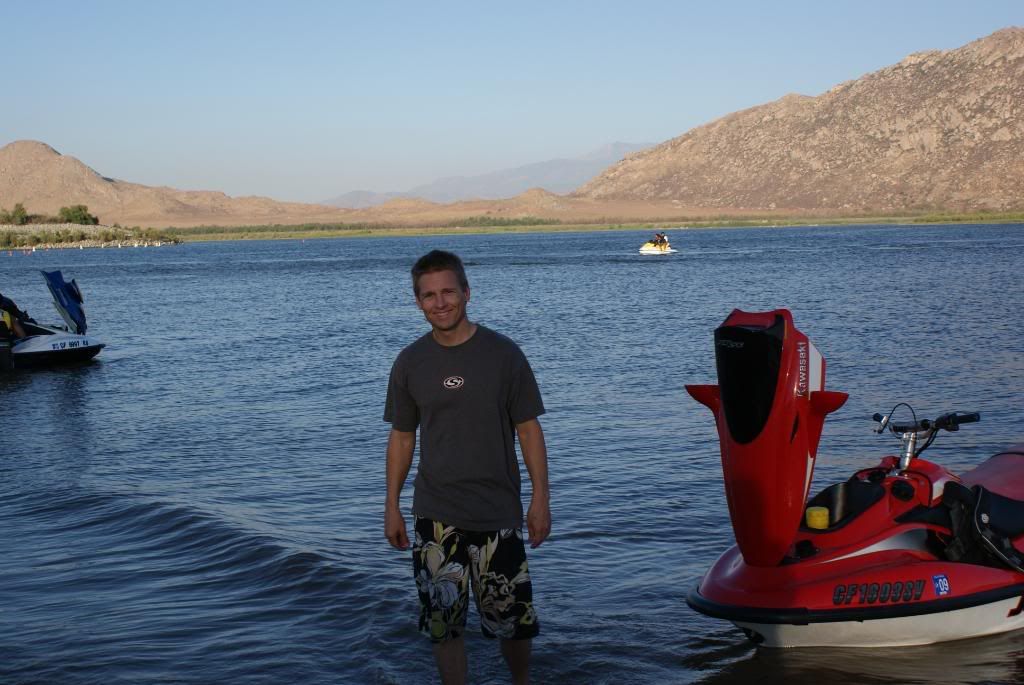 Digging for treasure - Connor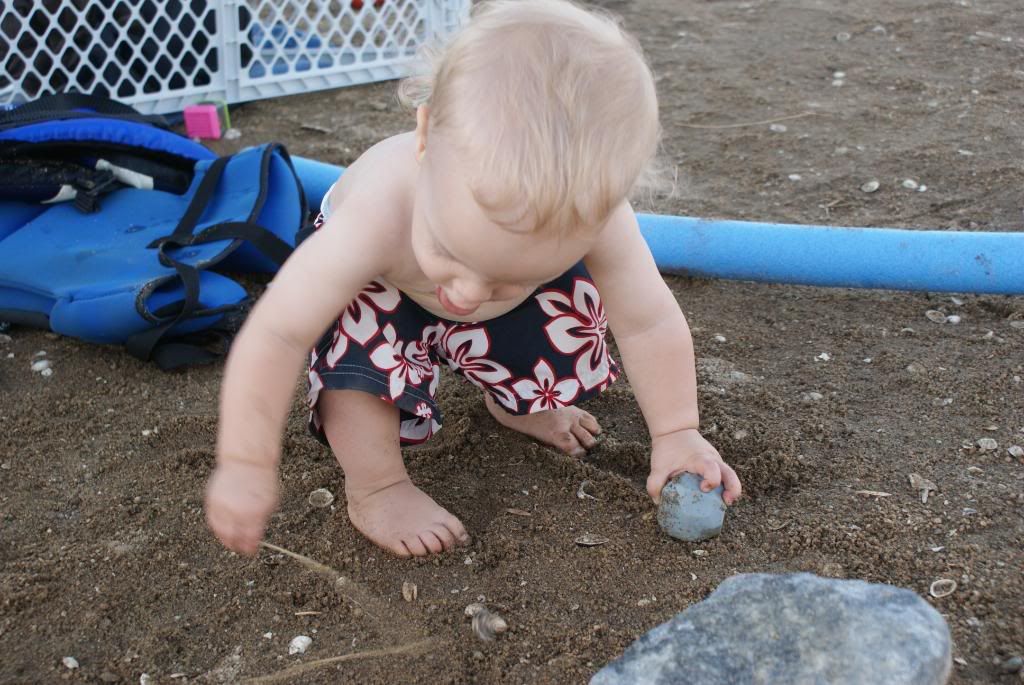 The Jarrett Family
Left to Right: Grandpa Walt, Grandma Nancy holding Brooklyn, Brian (Daddy) holding Dylan, Me holding Connor, Nick, Auntie Beth holding Hailey, Uncle Steve, Auntie Heidi holding Devin, Hunter