December came and went and I wanted to just get a few pics up.
Hailey's new style of dress
My friend Claudia came to visit again and helped put some old photos (some of when the babies were still in the hospital) in photo albums, played some with the kiddos (Thank you Claudia for the cute little animals) and enjoyed visiting.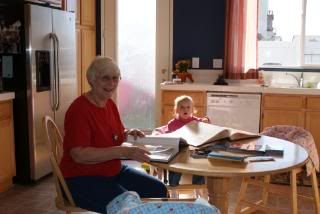 The boys opening their gifts from Claudia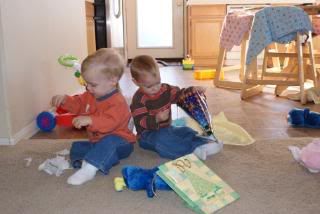 Play time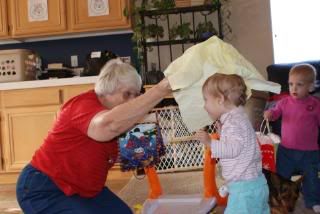 Hailey thinks she gets two presents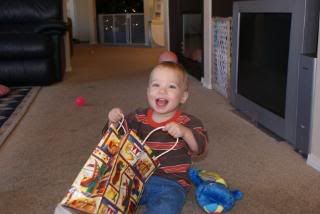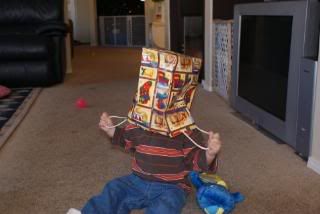 After spending a wonderful Christmas morning with my side of the family, the Starr's, we came home and had Brians family, the Jarretts over to our house.

Time to open presents
Dylan
Hailey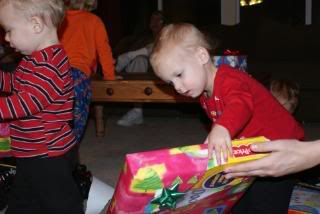 Connor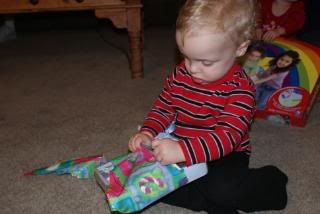 Auntie Beth and Brooklyn
Cousin Devin with Brittney, Uncle Steve and Auntie Heidi back on the couch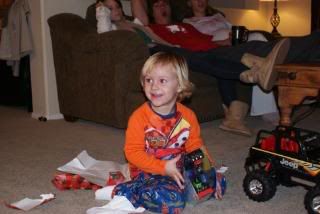 The Quads welcome Elmo

Every year since Brian and I got married, (Brittney was 8) we have gotten Brittney an ornament to open on Christmas Eve.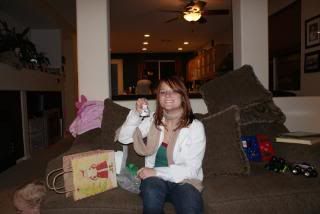 This is a little backwards, but this is Christmas morning. The Starr family gathers at Gramma and Papa's house for breakfast, opening gifts and fun fellowship. We are quite a large crew and things can get hectic, but that is part of the fun. There are 17 grandkids all together. WOW!
Brooklyn giving Connor a ride, with Dylan in the background and Cousin Micah looking on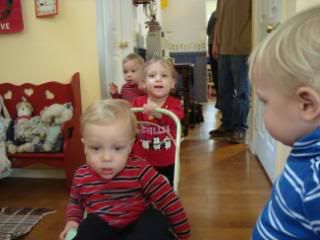 Connor