Happy Easter Everyone!! This year we all (Starr Family) gathered at Gramma Ginny and Papa Paul's house, as we do for most holidays. Having such a large family, (28 in all - thats Gramma and Grandpa (my mom and dad), sibs and spouses and nieces and nephews) we have started celebrating holidays a day or so before and celebrated on Saturday. The day started out rainy and yucky but cleared up a little for the afternoon. After the kids were done with naps, we headed down to Gramma and Papa's for the egg hunt and then a wonderful dinner with family. Little kids got to go first in the back yard and then big kids in the front. Everyone had a great time!


Connor was more interested in thether ball than the Easter eggs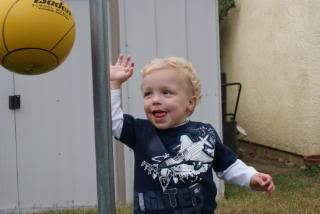 Dylan found something, just not an egg.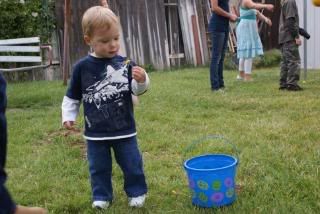 Connor and Dylan hunting in the rose bushes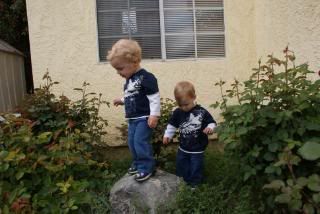 Brooklyn, Cousin Abby and Connor
I think Abby found all the eggs!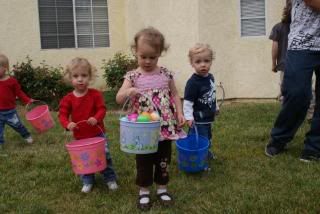 Brooklyn and Hailey
Hailey was sharing some of her eggs with Brooky. So sweet!
Abby showing Hailey the ropes