Brian and I took the kids to the pumpkin patch a couple days before Halloween. It was kind of a last minute thing, but everyone had a blast. The big hit was the petting zoo.

Before we let the wild ones loose with the animals.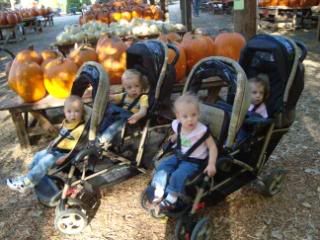 Getting the 1st pic with Daddy while the girls are chomping at the bit to go.
The boys, on the other hand, were a little reluctant.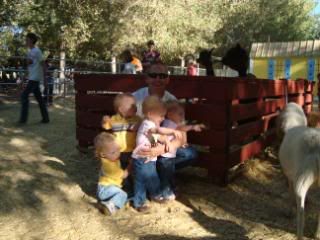 We finally got them to let go of our hands and off they went.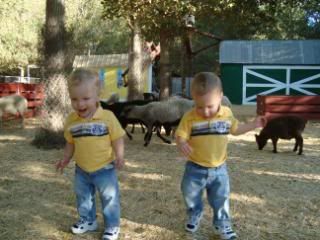 Connor and Dylan
"Dat? Dat? Dat?" Translation: Whats that animal over there? Who's that?
Can we go over there?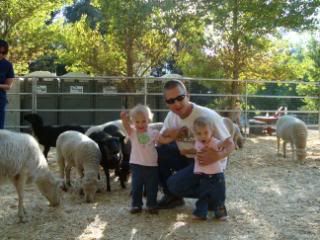 Hailey, Daddy and Brooklyn
Its was so funny, the animals are so conditioned to getting fed, they automatically
come up and sniff at your hands. They were not shy at all. Kind of like Hailey and Brooklyn.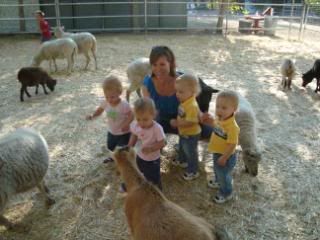 Hailey, Brooklyn, Mama, Connor and Dylan
Brooklyn, our tiny, little Brooklyn was the first to venture out. Lately, she has been the
adventurer and outgoing one whenever we go out.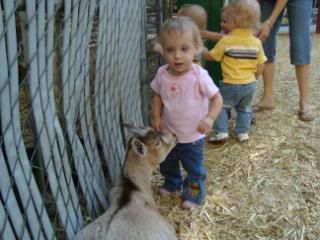 Dylan started to get more comfortable petting the animals, while still having a security hold. Brooklyn was a little too comfortable.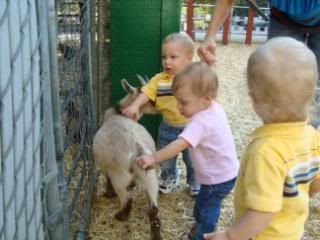 "I'll teach you to pull my tail!" - Goat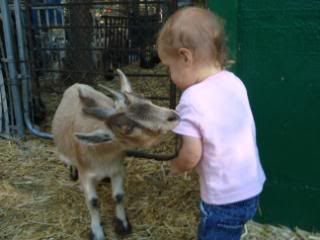 "Nose, eyes, mouth, ears. Teeth?" - Dylan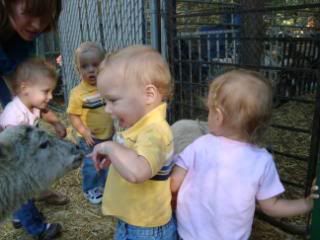 "Ok, this is a little ridiculous!!" - Brooklyn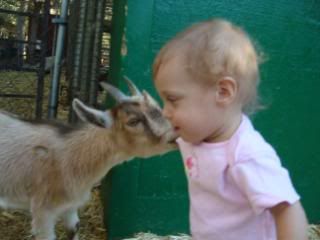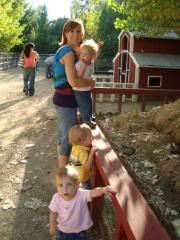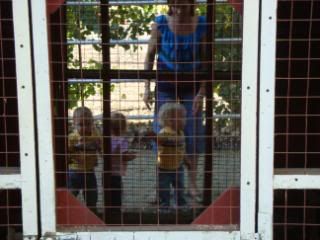 Run after this one. Go get that one. Gather all my little chickadees.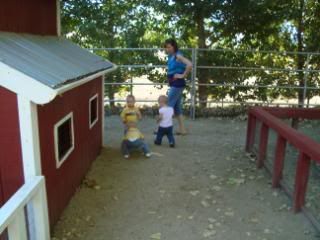 "This is so cool." - Connor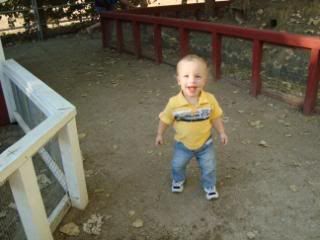 Oink, oink, little piggy, oink, oink.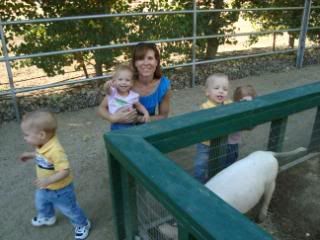 So long till next year.